The 2022 Subaru Love Promise Customer and Community Commitment Award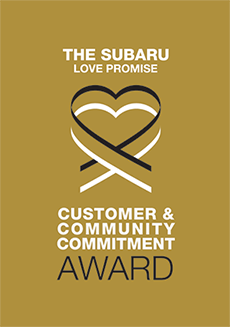 We've been nationally recognized for our dedication to our customers, our community, and the Subaru Love Promise.
We're honored to receive the 2022 Subaru Love Promise Customer and Community Commitment Award. This award nationally recognizes elite Subaru retailers who provide an exceptional customer experience at every interaction with Subaru. These retailers have also demonstrated an outstanding commitment to supporting passions and causes in their local communities in important areas such as the environment, community, health, education, and pets.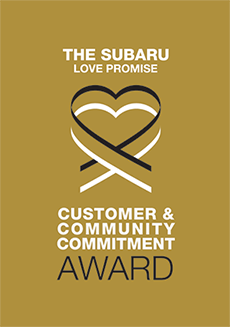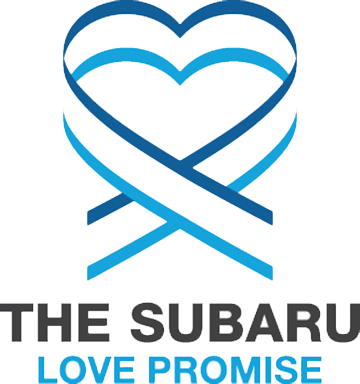 What is the Subaru Love Promise?
Subaru and our retailers believe in making the world a better place and the Subaru Love Promise is our vision of respecting all people. This is our commitment to show love and respect to our customers and to work to make a positive impact in the world.
How is Tacoma Subaru dedicated locally to the Love Promise?
Our Love Promise can be seen not just in word but in action. With local partnerships with non-profit and community partners, we live each day with that commitment. We don't just work here, we live here, and are driven to being a supportive force in our community. You Can Count On Us is not a motto, but a lifestyle.
Humane Society of Tacoma - Pierce County
Coastal Conversation Association
Key Peninsula Community Services
Multi Care Health Foundation
Love Promise Stories from Tacoma Subaru
Subaru and Tacoma Subaru believe in making a positive impact on the communities in which we live and work. We uphold that belief through our Love Promise Community Commitment. Every month, we select inspiring stories from customers and partners from around our area who strive to support our collective commitment and feature them here
They truly care - Beverly S
My name is Beverly, and I live on the Key Peninsula. I have lived here the majority of my life, and am very active in this rural community. In my entire time here, very few businesses outside of the immediate area do anything within the community. We are too far out. They refer to us as "down key". We are farms and summer homes. What many people don't realize is there is actually a very big population here, we are just spread out. What many people don't realize is there are a lot of people here with disposable cash (if there is such a thing), the point is, we are not all dirt poor. I share all of this, because I finally thought about sending a thank you, and wasn't in my car when i thought it haha. Anyway, I attend a lot of events at our local community center, the Longbranch Improvement Club. This place is a hub of activity for this rural community. At just about every big event (Farm Tour, Kids n Christmas, Suds n Spuds and many more) Tacoma Subaru is mentioned. The Bruce Titus Auto Group of which is the owner of Tacoma Subaru, also advertises in our little newsletter, basically supporting its writing and production. Anyway, this is about Tacoma Subaru. While they don't always send somebody out, we all see their name regularly. Recently I was at an event, and they had the most beautiful car there, my husband said no, but I am working on him. The thing that was delightful is they brought some trinkets to give away as a promotion. Lip Balm, hand sanitizer (always a hit) and...and this blew my socks off, the most wonderful stocking hats! no charge! I know it is about advertising for them, but their giveaways represent their care for the community. They are usable and even necessary items, not some stress ball or pens. I don't know how much money they make off this little slice of heaven tucked away in the wilderness of Pierce County, but it doesn't seem to matter, they know this community needs support and they are there. I have seen them on the community page for other area organizations such as the Red Barn Youth Center, and I recently found a wonderful article about how they donate HUGE food drive donations to our only area food bank every year. I found these things, and this page while looking for a way to contact the owner or a big manager type to simply say thank you. I hope this is read by somebody somewhere, because everybody needs to know the kind of company this is. I know I personally tell anyone who even mentions they are looking for a car to contact them. At this event, I spoke to the woman who was there, and expressed my appreciation. She was very kind, and let me dodder on about this and that. She walked me through the beautiful car even though I told her my husband had already said no. She gave me a stack of business cards for a couple of the sales folks at the Subaru store, and said if I refer anyone, and they give them my name and this card I could get paid a finders fee. That was exciting, but I would refer anyway, because this business is simply the best. Thank you Tacoma Subaru!!! Your efforts are appreciated.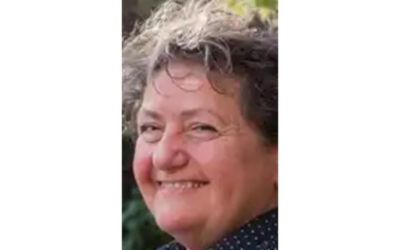 ---
Titus Subaru Loves Ski Patrol - Mark G
Mr. Titus, the owner of Tacoma Subaru is an unsung hero of the slopes. He and his family have been staples on the mountain for many years. We have watched his kids grow up here, and are now seeing their kids on the mountain. Well, that in and of itself is not unique, White Pass has always been a family mountain, with lots of legacy skiers and supporters, but Mr. Titus, Bruce, is just more. He doesn't just ski and recreate here, he cares, and participates, and looks out for the community that is the mountain. I am with ski patrol at White Pass and have been for over 20 years. We need only make a phone call, and Bruce and his team are in action. A number of years ago we really needed to update our facilities, and for every fundraiser event we held Tacoma Subaru is there. We simply call his assistant or the store, and we are inundated with big raffle prizes or sponsorship. Every year the mountain holds it's annual Winter Carnival. Tacoma Subaru has been a huge part of Winter Carnival success for more than a decade, maybe 2?!. Ever present on the mountain, their is a team of his staff on the mountain all weekend, handing out incredibly useful things like beanies and buffs. As ski patrol, they always have a box of stuff set aside for us, knowing that not everyone can make it by the booth, if we ask for 1 or 20, they hand it over graciously with a smile and then Thank us! We are volunteers, and we do it because we love it. We don't do it for accolades or any other reason than a passion for the mountain, skiing, and making sure everyone has a good time, but you can't help but feel a little warm inside, when you are seen, and what all of us do is seen and noted. Pretty much any of our ski patrol that own Subarus (easily the #1 vehicle in our lot) bought it from Bruce's Subaru store. Many of us live on the East side, but will gladly drive to the West to do business with Titus Subaru. The ripple affect of their impact is probably not measurable. We have had a lot of supporters for sure, but none are as consistent as Bruce and Subaru crew. Because of community support like theirs we were able to build a better facility, update our equipment, and ensure that emergencies are handled in the best possible manner. We are now able to have ski patrol in great numbers on the mountain not just on peak times but all the time, few recognize the importance of what we do (until they are hurt of course), but Bruce has always known, and always seen the commitment. His employees have greeted us with big smiles and incredible customer service, and when someone says "i am with ski patrol at White Pass" they make extra sure that they find us every discount, special that is available. Their sponsorship is important and vital to us, but acknowledging what we do, and supporting us year round, is above an beyond any other sponsor ever. Thank you Titus Subaru.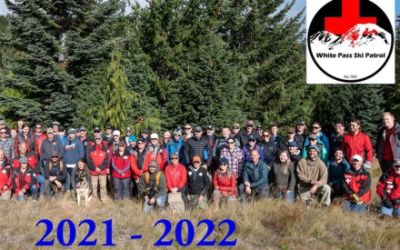 ---
Tacoma Subaru gives new lives to shelter pets! - Chloe D
Thanks to Tacoma Subaru, 61 animals found new beginnings during our annual "Fall in Love" Adoption Event in October, including a cat named Ichabod. Ichabod was found in an auto wrecking yard, very sick from an upper respiratory infection and suffering from a condition called cerebellar hypoplasia. Ichabod's unbalanced walk was very strange to most visitors and different from the other cats in our shelter. While all the kittens in the cattery were quickly adopted, Ichabod remained in his cubby waiting for his new family. Tacoma Subaru's promotion of the Humane Society for Tacoma & Pierce County gave Ichabod the spotlight he needed to catch the eye of the perfect family. They were thrilled to have the chance to adopt the special cat and were not bothered at all by his condition. Ichabod is now living a wonderful life, where he will always be healthy and loved. We are so grateful to our amazing partnership with Tacoma Subaru that makes Happy Happen for so many pets in our community!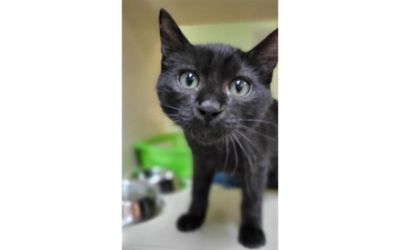 ---
Their community support is no publicity stunt! - Suryia G
My name is Suryea, I work for and volunteer with several programs in the Pierce County Area, mostly in the more rural areas, with a focus on displaced youth. I was drawn to this work because I am, myself unique, and was displaced by family when I was still quite young. You see I am LGTBQ+ emphasis on the plus. I am very comfortable with who I am but I, and others like me are not often well received. This is what led to my degree in Child Psychology, and my social work. I feel compelled to share these facts, because it is what brings me to this place today, writing about Tacoma Subaru and their staff. While working in a rural area of Pierce County with a young middle schooler that was referred through our program by a neighbor, I asked, as a conversation starter, where they got her cool Unicorn backpack, they told me it was given to them by the Red Barn. I had worked with them, so was familiar. Very cool. They also told me about the day they got the back pack. Somebody had brought a bunch of school supplies to the Red Barn, and this was in the pile . They brought pizza and other snacks, and it was just a good day, it was the first time I had seen them smile. (I thought at the time, if they know how such a simple thing can make a difference) I would learn through another social media post, that this was Tacoma Subaru, and the good things that they do. Flash forward, a year, pandemic, no school, huge issues, pressure, state of the country, I am busier than ever, but a name keeps coming up as I deal with various agencies and programs, Tacoma Subaru. I was in the area and saw the store, thought what the heck, I will stop in, and check it out. I have a event coming up and could really use some things for door prizes, auctions etc. honestly, even with all of the good things I had heard, I didn't expect anything. So, me in all my glory, pink hair, full make up, painted nails, "boy" tank top, tats, - I am unique. I am a little more conservative in my work life, but in my off time, I am full me, it, as I said is not always received well. I don't care, and will simply remove myself from negative situations. (this is an important piece of my story) I walk in, and am immediately greeted, with a big welcoming smile (covid - no handshake) and a wave, what can we do for you today. I immediately felt welcome. So I explained that while I would love to buy a new Subaru, I was actually looking to talk to somebody about a donation. They were like, cool, no problem, and proceeded to explain that they don't really handle that at the store, but they had someone that did that stuff for them, and I was given a woman's name: Barbara and her email. I actually ended up hanging out for about a half hour looking at cars, the sales person was with another guest, but another young woman came over and said, I am not busy right now, what's up? Oh, I'm not buying today - no problem, it will be fun, and off we went. Wait? What? I was blown away. There was a small toddlerish age child who gave me a funny look, expected, but not so much as a side glance, the energy, the vibe, was beyond welcoming. Refreshing. So, I contact Barbara, she is the marketing coordinator at their corporate office. I shoot her an email (Saturday), I honestly am not even expecting a response, or maybe an auto, thanks for reaching out kind of thing. Monday morning about 9 am I get an email from her. What were we looking for, what could they do, they would be happy to help. What?! Really. Fast forward about a week, after several emails and a quick voicemail exchange, Barbara says, she has a couple of auction packs for us and a bunch of door prizes for me (I didn't ask for these, I just casually mentioned this when we were chatting about the other event). I told her I can't pick them up until after 6. No problem, they will be at the store, whenever it is convenient for me. I stop by the store, a little more conservative, but still very me. Same vibe. WELCOME, how can I help you! WOW! Then I look at the raffle baskets. This is not a high end event, the bags they made up were loaded, and were easily valued over $200. And the door prizes? Ear buds and beanies, and pet toys. It was insane. No big hoopla, just what can we do to help. I found this page searching their website, seeing the other stories, I knew I had to tell mine. I would buy a Subaru just so I could do business here, and you can bet, anybody I hear even hints that they want a Subaru, I am going to strongly encourage them to come here. If this is how they treat someone who has never put a penny in their pocket, I can't imagine what a golden experience it must be to be a customer. No too mention they are obviously LGBTQ+ friendly!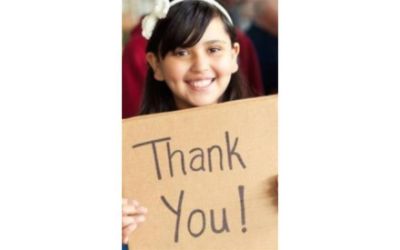 ---
Tacoma Subaru supports underserved youth - Glen E
Tacoma Subaru has been a staunch supporter of the Red Barn Youth Center in rural Pierce County for almost as long as it has been open. In our rural area there are no YMCA programs, or Big Brother/Sister programs, or any after school programs for that matter. Because of the spread out, rural area, the schools are grossly underfunded and we seem to have 2 groups, have and have not. The Red Barn was created to serve the have not population in the area of Gig Harbor known as the Key Peninsula. While there are, of course, basic services such as grocery stores and gas stations, they are often many miles apart and we just don't have the services available for our at risk youth. The critical middle school and early High School years. Many parents have to drive an hour or two or more each way to commute to work, leading to long days away from home, and kids left to their own devices. This is why the Red Barn was created. To help support and provide a safe place for these at risk kids. Tacoma Subaru has been there with us each step of the way. Like everybody we were deeply affected by the Covid-19 Pandemic. With remote learning, and many kids not having the necessary equipment or wireless options to participate, the Red Barn was a life line for so many. But, what do you do when you are operating beyond your capacity, not too mention your budget? Well, sound the trumpets, here comes Tacoma Subaru on a white horse. They once again selected us to be there Hometown Charity for the Subaru Share the Love program. This was huge! We have volunteer grant writers that file for every grant that we can find, and while appreciative of those funds, they are usually specific. We may have money for a new outdoor basketball court, or a few new laptops, but we have no idea if we can pay the power bill. Here comes Tacoma Subaru with a check for almost $20,000!!! The relief was physical, the joy was infectious, and the gratitude was beyond measure. Bruce and Linda Titus drove out personally to give us the check, and there was even a representative from Subaru of America (positive frustrated that I can't think of his name). We couldn't believe that our little program rated such grand attention, but there they were, touring the facility, chatting with us, getting to know us, and most importantly, giving us the opportunity to share our gratitude directly. Now, yes, that check was a life saver, but it is not all that they do for us. For about 8 or 9 years they have held a school supply drive at their location, and every year, someone drives out and brings us bags on bags of school supplies. We aren't just talking some promo pens and paper (although equally appreciated) but back packs, notebooks, calculators, everything a student needs to be successful. We have a "shopping list" online of items that we regularly need, and a couple of times a year their team will grab a high dollar item or a lot of little items and just show up with them. No fan fare, no grand gestures or photo ops, just show up with a new commercial toaster, or cases of fruit snacks and juice pouches. We can almost guarantee at some point during the winter they will show up and there will be a huge box of beanies, scarves and gloves. I admit I might be blathering along a bit, but I am not sure, how to convey to anyone who may see or read this, just how much this organization does, and so much of it quietly with just a genuine desire to support. Thank you Tacoma Subaru not only for choosing us as your 2020 hometown charity, but for every pencil, backpack and beanie and for simply caring about those so many choose to ignore.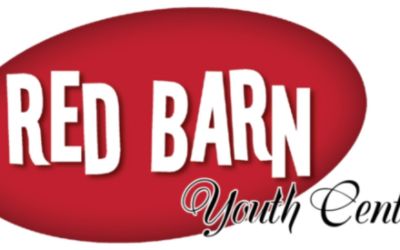 ---
It Doesn't Hurt to Ask - Susan G
While my husband and I were waiting to finish our paperwork on our 2021 Forester Subaru, I noticed free water bottles in the waiting room. A light bulb went off in my head. I am a first grade teacher at Grant Center for the Expressive Arts, a public elementary in Tacoma, WA. My students were about to come back to the building for the first time since COVID regulations kept us from entering the building. I knew that my students were going to be in need of water bottles. My motto is, " It Doesn't Hurt to Ask". I sent an email to Bruce Titus Automotive Group 's Marketing Coordinator, Barbara Dobbins asking for a donation of water bottles for 50 first graders. My co-teacher and I were thrilled when we received the email letting us know to come and pick up the requested water bottles. Bruce Titus, you made my students feel welcomed and a part of the team with matching water bottles. It was a pleasure going business with your dealership and having you be a par of our first grade team.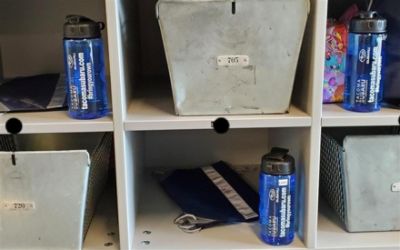 ---
Tacoma Subaru Supports First Tee South Puget Sound - Allie B
For the past 10 years Tacoma Subaru has supported First Tee - South Puget Sound in many ways, including sponsorship of our Harbottle Golf Classic, our biggest Youth Scholarship fundraising event of the year. In 2020, First Tee - South Puget Sound was honored to be the Subaru Share the Love community partner and was awarded funds for our Youth Scholarship Fund. Our Youth Scholarship Fund is utilized by more than 60% of our participants to help offset registration fees, because no child is ever turned away from our programming due to an inability to pay. We believe all youth deserve access to the game of golf and its inherent life values, and Tacoma Subaru has continued to help us impact the youth in our communities. In a season that has been so challenging for many, the support of Tacoma Subaru in 2020 and 2021 specifically has been incredibly impactful for our organization. In 2020, we held more classes than ever before as the demand for safe, youth programming increased, and we were able to continue providing scholarships as needed through the Subaru Share the Love support. We are incredibly thankful for the Tacoma Subaru family and their support over the past ten years of our organization, and we look forward to many years to come!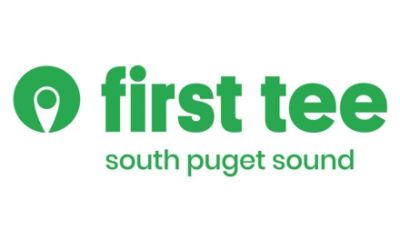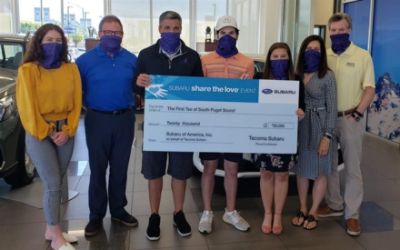 ---
Another winter saved by Tacoma Subaru - Willow E
Every year Tacoma Subaru continues to bless us as the recipient of their annual food drive. Some years things have been so rough that we are putting things in people's bags while they are still taking them off the truck. In the food bank world we are small, but in our community we are a lifeline. Because we are a rural area, and not densely populated we only receive small government commodities, we do not receive any food from the large networks such as FISH or NW Harvest, but our need is still great. We are an area with a large senior population, and rural and farming families that are struggling to get by in these expensive times. Our need is great here, and Tacoma Subaru sees that, and once again, will help us get through the long winter months (not too mention the pandemic). This year their donation was so big they had to rent a U Haul to get out here, and with the help of the National Guard we were able to get it unloaded in record time. Tacoma Subaru brought out approximately 10,000 units of food, which is, in and of itself, incredible. But, the thing that strikes us the most, is the quality. Probably 60% of those units are canned fruits and vegetables, bags on bags of protein rich foods, there is thought in their donations, and there is often a cash donation as well. What many don't realize, is without support from business like Tacoma Subaru, we generally run out of food by mid January, we are then forced to dip into crucial cash reserves to get us through until spring when the next allotment of commodities comes in. Tacoma Subaru has truly become a lifeline for our little program out here. They assist us year round with other activities, and always take our call, but, the food drive is a life blood, and there is no amount of thank you s or accolades that can convey our appreciation for them choosing us, and their commitment from their employees is astounding and there are no adequate words, so we leave this comment, so that others can know of the incredible good works this organization does for their communities. Thank you Tacoma Subaru!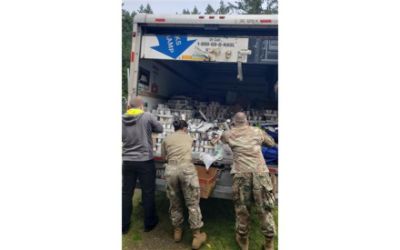 ---
A New Life for Coco and Falko - Chloe D
Coco and Falko were the very definition of Underdogs. Due to their various medical issues old age, we were afraid that no one would take a chance on the two bonded seniors. But thanks to Tacoma Subaru's consistent promotion of the Humane Society for Tacoma and Pierce County during the National Make a Dog's Day Campaign, a family saw Coco and Falko on our website and knew they could give them a loving home. Coco and Falko are now living their golden years in relaxed retirement with a family who will always keep them healthy and happy. We are so grateful to our amazing partnership with Tacoma Subaru that makes Happy Happen for so many pets in our community!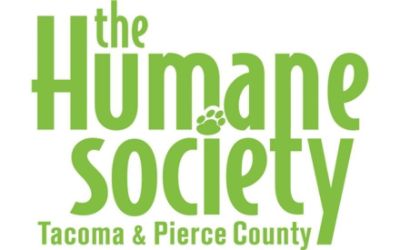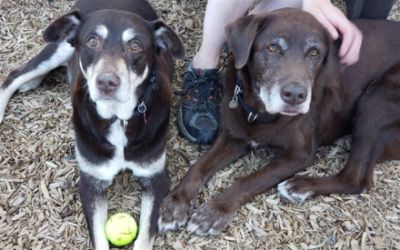 ---
Tacoma Subaru Always Comes Through - Jonathon G
Tacoma Subaru has partnered with Coastal Conservation Association for over 10 years. I don't think they have ever told us no. Whether it is providing sponsorship for various events or generously providing items for various auctions, prizes or giveaways. Covid has, of course affected us all. When we had to move our annual fundraising banquet to a virtual environment, a number of sponsors backed out or requested refunds, but not Tacoma Subaru, their response was to give us more auction baskets. When it came time for the annual beach cleanup, because of Covid restrictions, a formal event was no longer an option. But, we are all committed to our environment, and Tacoma Subaru once again answered the call by spreading the word of the need for cleanup, even though there was no formal event. We didn't do an official count, but we had way over 40+ people in Subarus show up for "a day at the beach", with boxes of garbage bags, smiles and a mutual love for this beautiful planet. This has been a rough year for all, but Tacoma Subaru has not lost sight of what is important. I am sure sales are their number 1 priority, but they haven't forgotten about the importance of their community or their environment. Thank you to everyone at Tacoma Subaru for their ongoing and continued support! Jonathon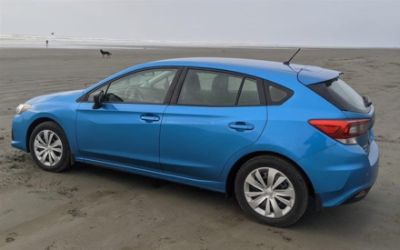 ---